We hope to see you at our Summer Events!!
Click tabs for more information
Family Picnic Night June 23
Family Picnic Night
Friday, June 23
Join us at Raleigh Court Park (behind Woodrow Wilson Middle School)  at 6:00 pm.  Bring a picnic dinner for your family and your favorite outdoor games!
Youth Mission Trip to Carolina Cross Connection June 25th -July 1st, 2017
Youth Mission Trip
Dates: June 25-July 1
Cost: $150 per person
Several members of our youth group will spend part of their summer in service to others.  At Carolina Cross Connection in NC, we'll be repairing homes for those who can't afford it or who physically can't do the repairs themselves.  Please pray for our mission team as they shine the light of Jesus in the world.  Financial gifts to support the cost of this trip are also welcome. 
Youth Trip to Kings Dominion July 11th, 2017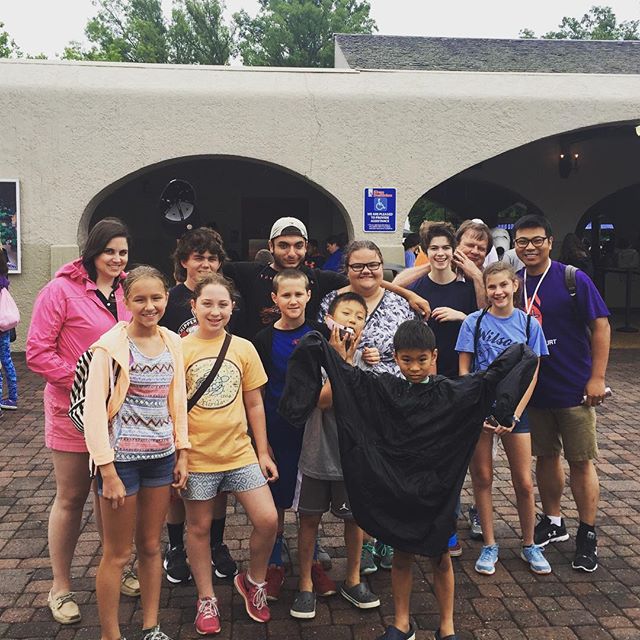 Youth Trip to Kings Dominion
Date: July 11
Cost: $40
We'll leave the church at 7:00 am and arrive there around 11:00 am.  You'll have lunch on your own in the park, but we'll share dinner together.  Trip cost includes park admission and dinner.  Bring money for your lunch and snacks, and for anything else you may want to purchase during the day.  Dress for the weather – you may need sunscreen or a rain jacket, and wear comfortable shoes!  Bring a towel and a change of clothing (you may get wet on some of the rides).  Rain date is July 13.
Youth Hike
Sunday, July 23
Bring a bag lunch.  We'll share lunch together after worship then head over to Debra's house for a hike up Read mountain.  Dress appropriately for the weather and trails!
Vacation Bible School July 16th - 20th, 2017

Vacation Bible School
Dates: July 16-20
Time: 5:30-8:00 pm
Join us at Hero Central where we will find out what makes us heroic in God!
3 years old – 5th Grade
Dinner provided
To volunteer for this event, speak to Julie Realmuto.   
Bus Trip to Lancaster, PA, August 4th-5th, 2017
Bus Trip to Lancaster, PA
August 4-5
We will see the Sight and Sound Theatre production of Jonah, a musical theater interpretation of the classic Bible story, followed by a delicious family style Amish feast.  We will stay overnight in Lancaster so that we can area the next day.  There are both single and double occupancy options available at the hotel.  We leave church at 7:30 AM on August 4 and we will return around 9:00 PM on August 5.
Music Adventure Camp Aug. 7-11, 9:00 AM - 12 Noon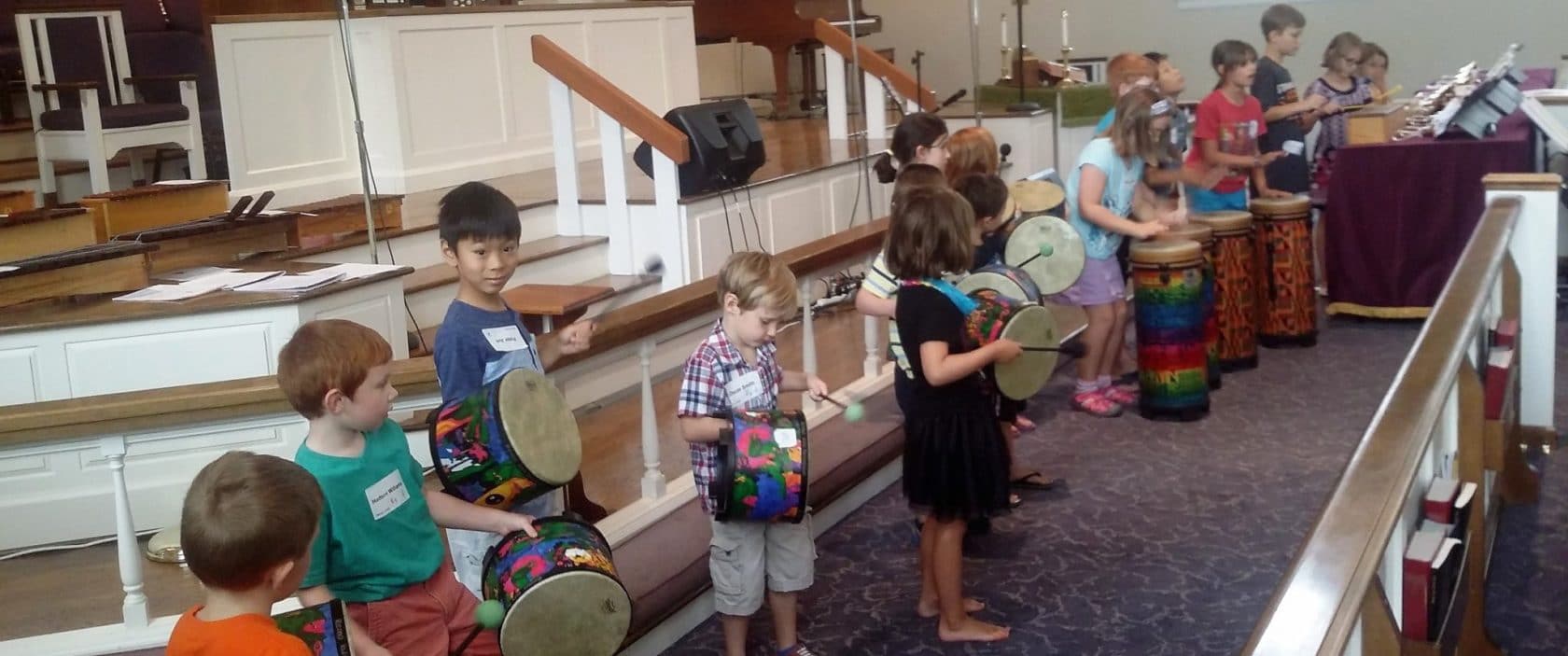 Music Adventure Camp
August 7th – 11th, 2017
9:00 AM – 12 Noon
Kindergarten through 6th Grade
Our annual Music Adventure Camp offers an opportunity for children to praise God through music.  It is an exciting week of exploring music through singing, movement, instruments, choirchimes and handbells, traditional and contemporary Christian music, and fun music games.  We end the week with a short performance at Noon on Friday for family and friends.
Cost: $50 per child (Scholarships are available for those in need. Contact Debra LeBrun)
Youth Kayak Trip August 16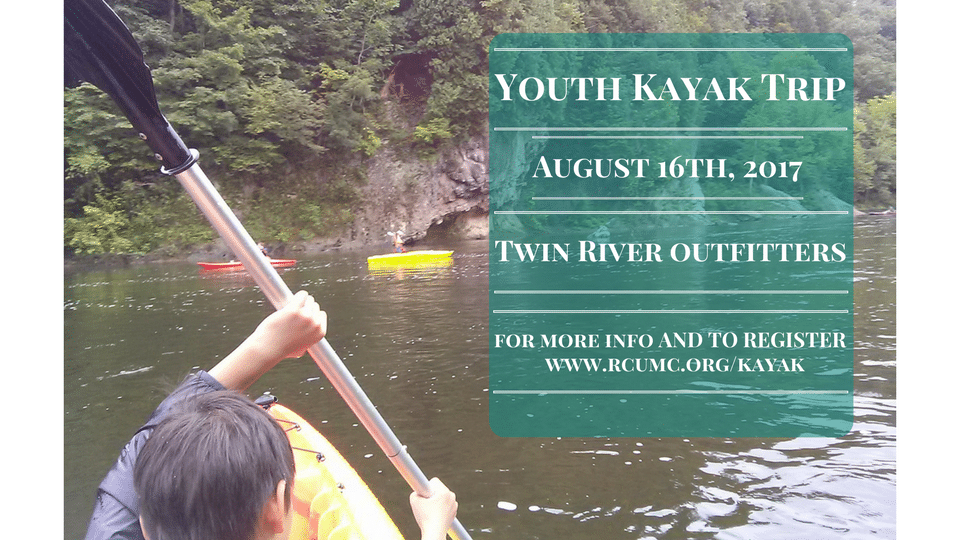 Youth Kayak Trip
Date: Wednesday, August 16
Cost: $35 (Kayak Rental + Shuttle)
$20 (Shuttle only)
The Youth will kayak down the James River. For more information, please contact Greg Barrette (Gregory.Barrette@Ferguson.com)